PAYING FOR TICKETS
BY BANK TRANSFER
We've streamlined the process to make it more efficient
Paying for tickets by bank transfer from 17 January 2022: here's how
Access the booking that you wish to ticket and pay for via your Lime, Aviate or Virgin Atlantic Flightstore account

Select the Pay & Ticket button, then in the next screen, review the taxes associated with your booking, as these are subject to change at any time between booking and ticketing.

Once you've made note of the total value due to be paid, head to the bottom right for the Payment Methods and select 'Bank Transfer' from the dropdown.
3. Transfer your funds to Lime or Aviate (when paying for tickets to be issued via Virgin Atlantic Flightstore, please pay Aviate's bank account).
Transfers need to take place before 16:30 Mon-Fri to allow our Accounts department to apply the value to your account allowance. Please take note of this should you be ticketing after 16:30 Mon-Fri or over the weekend.
You'll find a reminder of the required bank account details on the Resources pages of your Lime, Aviate or Virgin Atlantic Flightstore account, accessed in the top right panel once you're logged in:
4. Within an hour of your transfer, your funds will show up across your Travel Innovation Group accounts as an 'account allowance'.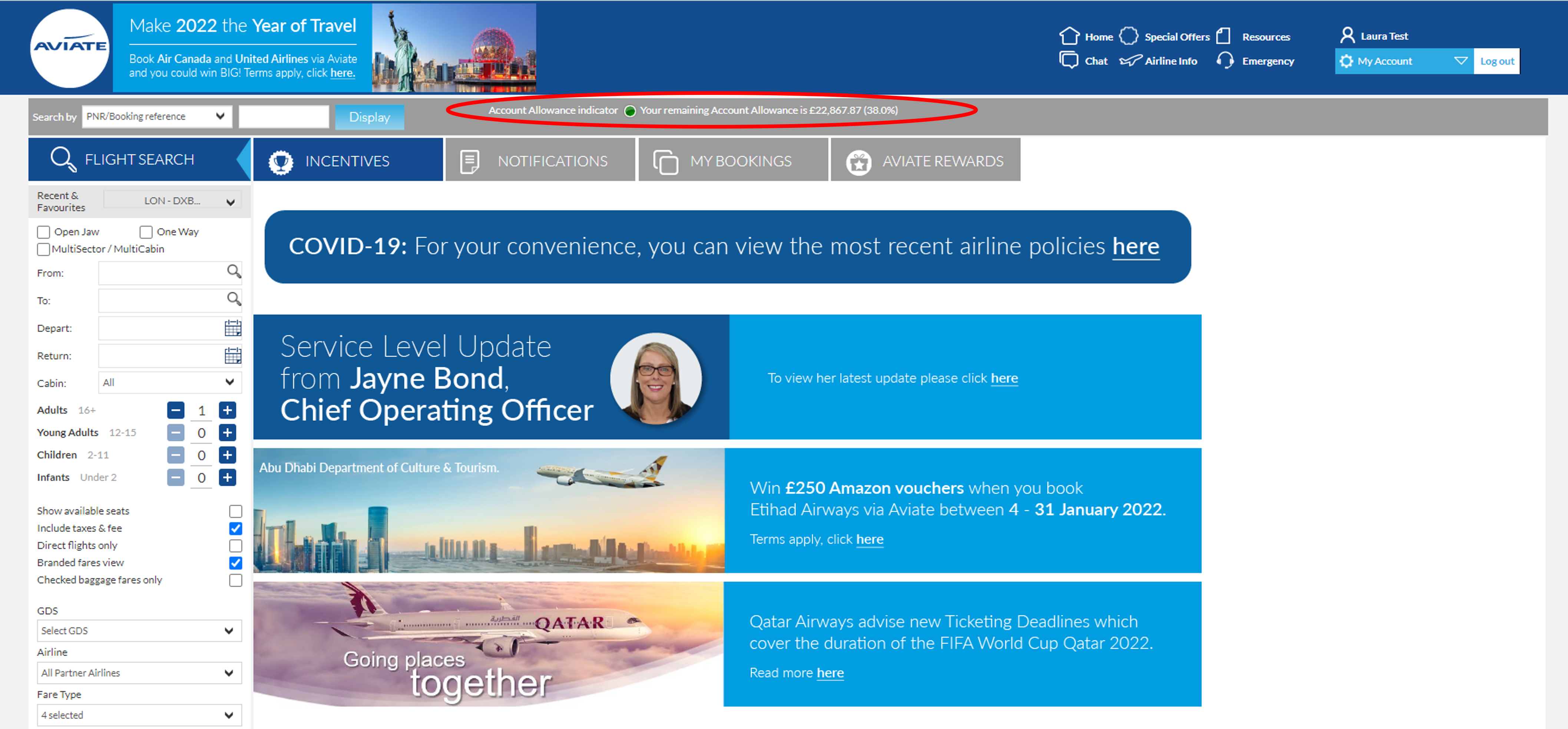 5. Bring up your booking display once again and proceed to 'Pay & Ticket' (if you're taking this step later than the same day that you took steps 1 and 2 in this guide, remember that your taxes might have been adjusted so please review these).
6. In the next screen, select Account Allowance from the Payment Method dropdown menu.